Ingfrid Breie Nyhus / Concerts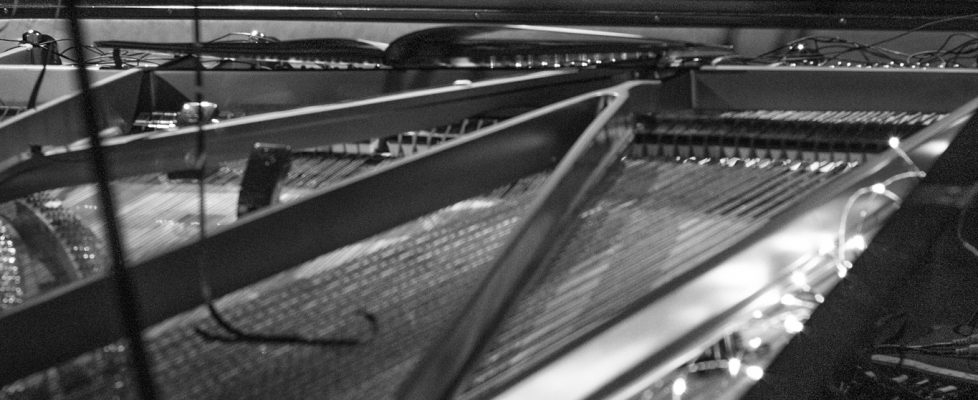 Concert calendar
Previous events:
2023
Feb 8, 18.00:
uRo – Live Maria Roggen & Ingfrid Breie Nyhus
Levinsalen
2022
Oct 29: HØNS quartet (Hafskjold/Övinge/Stavseng/Nyhus) at HøstRiss, Moss kirke (Murail, Oliveros ++)
Oct 9: Parmajazz Frontiere Festival, Slåttepiano (IT)
Sept 22: Oslo Sinfonietta / Ultima Festival
Sept 16: Album release Unamna (Løvlid/Hytta/Nyhus)
June 30-Jul 2,
Båstad Chamber Music Festival (SE) – concerts with Lena Willemark and shared concert with Christian Ihle Hadland
June 29,
Copenhagen Jazz Festival (DK), Slåttepiano
May 25,
AngelicA festival Bologna (IT) – Slåttepiano – shared concert with Benedicte Maurseth, Harr
April 28, Oslo Sinfonietta in Dublin (IR), Jennifer Walshe
April 23, Riksscenen – Sven Nyhus 90 år
April 20, Friscena Gjøvik, NyMusikk Innlandet – with Live Maria Roggen
March 14-17 Recording, Simax – trio with Unni Løvlid & Anne Hytta
Jan 31, Stormen kulturhus, NyMusikk Bodø – Slåttepiano/Rammepiano
Jan 29-30, Nordlysfestivalen, Tromsø – with Sander Tingstad & Mads Erik Odde
2021
Dec 9
Kløsterkoraler album release
Alternative Christmas music, based on live concert recordings from Geilo Kulturkyrkje Dec 2020.
Ingfrid Breie Nyhus on piano, organ, celesta, inside-strings. Feat. Terje Isungset, percussion.
18 Nov
Valdresmusea
Slåttepiano II solo concert
7-8 Oct
Gudbrandsdal Musikkfest
17 Sep
Riksscenen
w/Groupa
17 Sep
Riksscenen/Ultima
Album release
Solo concert
Slåttepiano II
12 Sep
Lillehammer kirke
w/Sander Tingstad & Mads Erik Odde
11 Sep
Cafeteatret, Oslo
w/Sander Tingstad & Mads Erik Odde
14 July
Jørn Hilme/Aurdal kirke
w/Anne Hytta & Unni Løvlid
April
Recording Slåttepiano II
2020
Kløsterkoraler
7 live stream concerts:
29.11, 6.12, 13.12, 20.12 Sentralen
25.12, 26.12 Geilo Kulturkyrkje
27.12 Geilo Kulturkyrkje with Terje Isungset
October: Avstandsriss Setesdal, Levinsalen Oslo
August: Unromantic Sibelius. Album recording with Live Maria Roggen
Most 2020 concerts were cancelled/postponed due to covid-19
February: Folksongs of 66 with Unni Løvlid,
HLsenteret Oslo
2019
November: Periferien, Sentralen
World premiere:
Dæhlin and Nyhus: Avstandsriss Setesdal
August: Oslo Philharmonic Chamber Series at Munch Museum, Bacewicz Piano Quintet
July: Agder Folk Music Archive
May: Sibelius og poetene. With Live Maria Roggen, vocal. New versions of Sibelius lieder.
April: Soddjazz. Concert shared with Nils Henrik Asheim and Ståle Storløkken.
April: Kristiansund kirke, kunst og kulturfestival. Concert tour with Nyresa (folk/baroque)
2018
October: Donaueschinger Musiktage (DE) (A. Zubel Chamber Piano Concerto w/ Cikada)
October: Umeå Jazzfestival (SE) (Slåttepiano)
August: Recital, Troldhaugen: op 66 with Unni Løvlid
+ Pianist of the week, Troldhaugen
July: Our Festival/Meidään Festivali, Tuusula (FI) (Slåttepiano, Sibelius, Saint-Saens)
July: Groupa / Guro Kvifte Nesheim, Musik i Syd (SE)
July: Performance Studies Network Conference Oslo, Keynote Performance (Slåttepiano)
May: Grieg minutt for minutt (Grieg op.66 Troldhaugen/NRK)
May: Byscena Gjøvik (Grieg/Solberg/Slåttepiano with Sander Tingstad/Mads Erik Odde)
May: Ringebu kirke (Grieg/Solberg/Slåttepiano with Sander Tingstad/Mads Erik Odde)
April: Lillehammer (Grieg/ao with Sander Tingstad/Mads Erik Odde)
April: Vreng, USF/NyMusikk Bergen (Slåttepiano – shared concert with André Vida)
March: Disputas/Viva voce, Norwegian Academy of Music
March: Fjell kirke (Grieg/Solberg/ao with Sander Tingstad/Mads Erik Odde)
March: Nasjonalbiblioteket Oslo (Grieg/Solberg/ao with Sander Tingstad/Mads Erik Odde)
March: Recording with Norwegian Radio Orchestra (Iberg)
Febr: Klubb Krinolin Malmö (SE) (Grieg with Sander Tingstad/Mads Erik Odde)
Febr: Ringsaker kirke (Grieg with Sander Tingstad/Mads Erik Odde)
Febr: Bidrobon Oslo (Sciarrino/Messiaen with HØNS -Ingvill Hafskjold, Sara Övinge, Torun Stavseng)
Febr: Kalkmølla kulturstasjon (Sciarrino/Messiaen with HØNS -Ingvill Hafskjold, Sara Övinge, Torun Stavseng)
2017
Nov: Jakob Kulturkirke (Iberg)
Nov: Toneheim (Messiaen with HØNS -Ingvill Hafskjold, Sara Övinge, Torun Stavseng)
Nov: Recording/concert Store studio/Jar kirke, Ensemble Ernst (Berstad/Smørdal/Ivkovic)
Oct: Den norske musikkfest, Sentralen (Grieg)
Sept: Nordic Music Festival, Stadthalle Gifhorn DE (Slåttepiano)
Sept: Nordic Music Festival, Theater am Spittelberg, Wien AU (Slåttepiano)
Aug: Cafe de concert (Kruse)
July: Førde International Folk Music Festival(Slåttepiano & Knut Buen)
June: Hardanger musikkfest:
-Hardangerhallen (Grieg & Thoresen)
-Ullensvang kyrkje & Odda kyrkje, (Slåttepiano + div music with Tora Augestad, Stian Carstensen, Sigbjørn Apeland)
-Galleriet Eidfjord & Skrivargarden Ullensvang (Slåttepiano & Frank Rolland)
May: Troldhaugen Villa, Bergen Int Festival (Slåttepiano)
May: Universitetsaulaen, Bergen Int Festival (Slåttepiano)
May: Bad Oldesloe DE, Folk Baltica Festival (Slåttepiano)
May: Schackenborg Slot, Tønder DK, Folk Baltica Festival (Slåttepiano)
May: Museumsberg Flensburg DE, Folk Baltica Festival (Slåttepiano)
April: Asker Kulturhus (Slåttepiano)
March: Vinterfestspill i Bergstaden /The Røros Winter Festival, Artistic Director.
>Programme
(playing Sørensen, Sibelius, Svendsen, Slåttepiano, div folk music with Garth Knox, Frode Haltli, Håkon Thelin, Unni Løvlid, Nils Henrik Asheim & Olav Mjelva)
Jan: Nordic Music Festival, Bietigheim-Bissingen DE (Slåttepiano)
2016
Nov: CD release Portrait with hidden face(chamber music by Bjørn Kruse)
Nov: Salongen, Sentralen (Thoresen)
Sept: Villa Grande Bygdøy (Iberg & Messiaen)
Sept: Avgarde series for new music, Tårnsalen Bergen, (Schaathun & Torvund)
Sept: Punktfestivalen (Slåttepiano)
Aug: Oslo Chamber Music Festival, Riksccenen Oslo (Slåttepiano)
July: Performance Studies Network Conference Bath GB, presentation
June: Oslo Philharmonic Summer Concert Freiasalen (Slåttepiano)
April: Lillenorge Festival, Kesselhaus Kulturbrauerei Berlin DE (Slåttepiano, Schaathun, Thoresen & div with Camilla Kjøll, Arve Henriksen, Jan Bang, Audun Kleive)
March: Schaathun "Nations" Piano Concerto world premiere, with Oslo Philharmonic Orchestra & Christian Eggen
March: Vinterfestspill i Bergstaden / The Røros Winter Music Festival, Artistic Director.
>Programme
(playing Hovhaness Piano Concerto with Trondheim Soloists, Sibelius songs with Live Maria Roggen, and more)